RESERVE YOUR EP GUITAR WITH A 50% DEPOSIT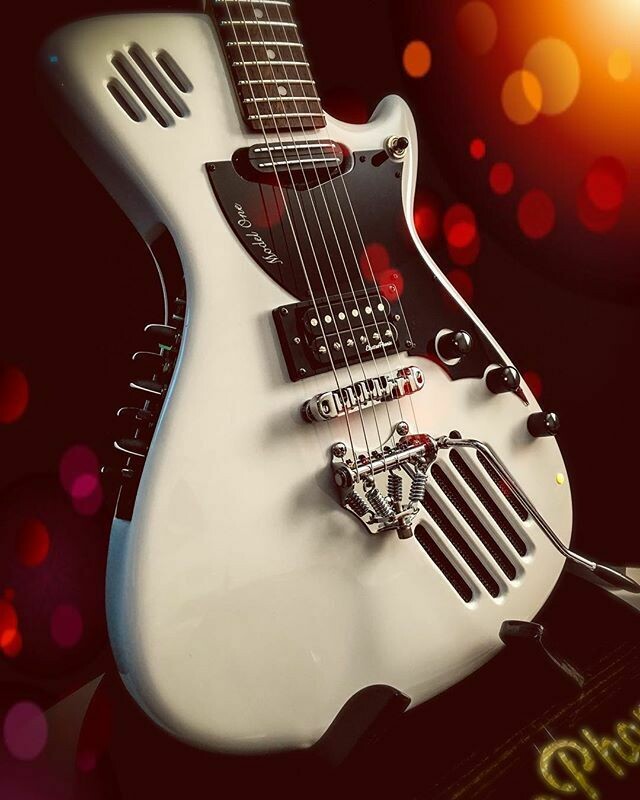 Model One™ Self-Amplified Guitar
SKU 0001
Product Details
30 Day Return Offer*

"MODEL ONE" GUITAR with onboard 18-watt amp, discrete analog effects, and stereo speakers. Get amazing cabinet-like tone-to-go right out of the guitar. Designed and built in the USA. Contact us about custom options.
Features:

Carolina Poplar body
Rock Maple 22 Fret Neck 24.75 scale
100% analog front end pre-amp
Artisan craftsmanship on all bodies and necks
Discrete Analog Delay
Discrete Analog Chorus
Amp modeling & EQ
Performance control of all functions
18 watt stereo amp with Twin Full-range speakers
Smartphone connectivity
Rechargeable Li-Ion batteries and charger
Magnetic Quick-change battery cover
Humbucker pickups
Privacy headphone jack
D.I. recording output with full effects
Standard output jack for amp or P.A.
Input/output for phone/computer/ipad
Weighs 8.7 lbs.
Fretboards:

Options include Maple, Ebony, and Rosewood.

*30 Day Return Offer
If for any reason you're not completely satisfied with your ElectroPhonic Innovations guitar, simply contact us within 30 days of your delivery date and we'll give you a full refund of the purchase price, excluding return shipping charges, which will be deducted from the total refunded amount. It's that simple.
Returned items must be in near-original condition and show no signs of wear or use. We're sure you'll understand.
Save this product for later