RESERVE YOUR EP GUITAR WITH A 50% DEPOSIT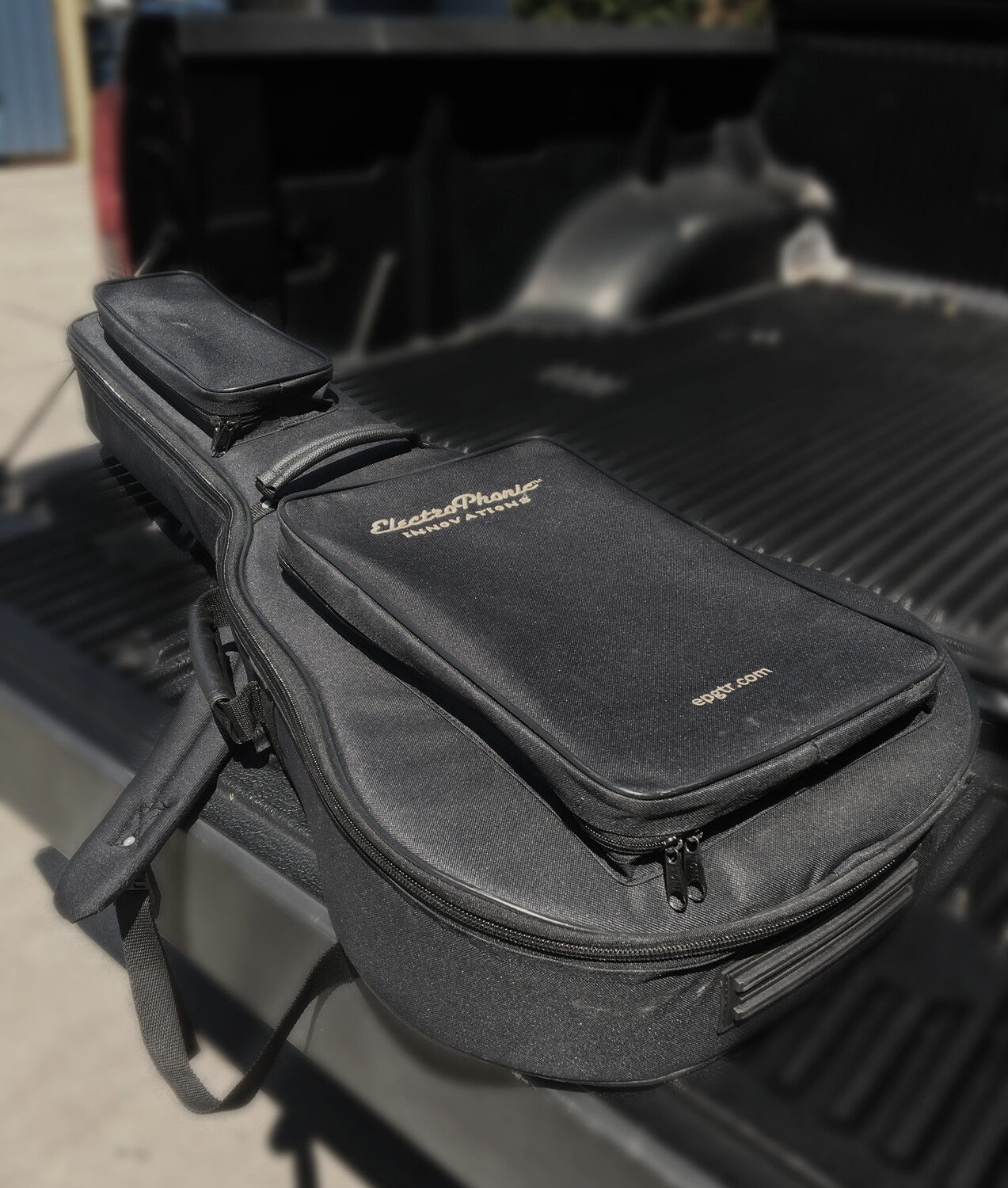 EP GigBag
SKU 0004
Product Details
EP Gigbags fit all Model One and GuitarmaDIllo guitars.

They've been custom designed by EP to protect your investment.
Extremely rugged nylon with additional padding around sensitive guitar parts.
EP GIG BAG REVIEW-
The gig bag is perfect! I am grateful. This entire process, from that very first email and phone call, to receiving the gig bag has been nothing short of spectacular! I wish you well and continued success with your absolutely amazing guitars. Until next time.
Electrophonically yours,
Rob Bello
Save this product for later